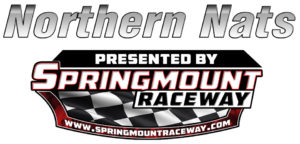 Northern Nats Camping, Bus and VIP Passes now on sale!
Northern Nats is the biggest horsepower filled event in North Queensland over an action packed three days.  From power skids to drag racing and a massive $25,000 burnout comp, it's all here at Northern Nats from May 4-6, 2018!
2018 will see the third Northern Nats held at Springmount Raceway on May 4-6, and it's looking like the best line-up yet with a heap of big horsepower tyre fryers already confirmed!  Events include show & shine, drag racing, go to whoa, power skids and burnouts, with a total of over $35,000 in prize money to be won. There will also be a band on Saturday night and camping is available for the three days.
General Admission + Camping, General Admission + Bus (return trip from Cairns CBD) and VIP passes are now on sale and can be purchased HERE.  General Admission Non-Camping tickets will be on sale on the gate only.