Published On February 10, 2022 » 11617 Views»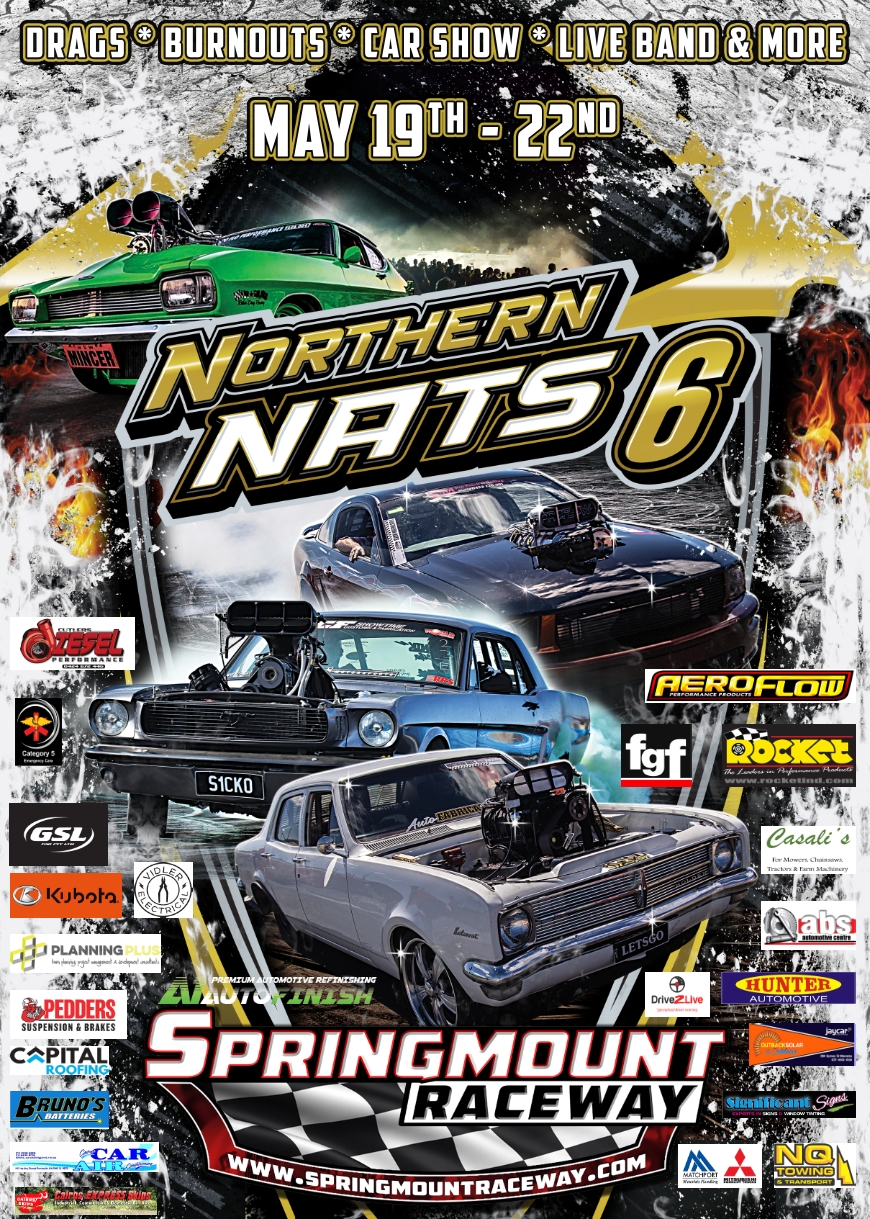 Northern Nats is the biggest horsepower festival in North Queensland over an action packed 3 days – from power skids to drag racing and a massive $25,000 burnout comp, it's all here at the 6th running of Northern Nats from May 20 – 22, 2022!
NN6 will feature an action-packed schedule with events including burnouts, drag racing, roll racing, power skids, go to whoa and show & shine, with a total of over $30,000 in prize money to be won. There will also be a band on Saturday night and camping is available.
See below for event information and tickets.  If you can't find what you are looking for, please contact us via email as follows:
– For burnout entrant enquiries: northernnats@springmountraceway.com
– For all other enquiries: contact@springmountraceway.com
*ONLINE TICKET SALES HAVE CLOSED – ALL TICKETS AVAILABLE ON THE GATE – SEE BELOW FOR PRICING*
Please check back frequently for updates or find us on Facebook.
Friday


May 20, 2022




7:00 am - 11:55 pm

Saturday


May 21, 2022




7:00 am - 11:55 pm

Sunday


May 22, 2022




7:00 am - 5:30 pm